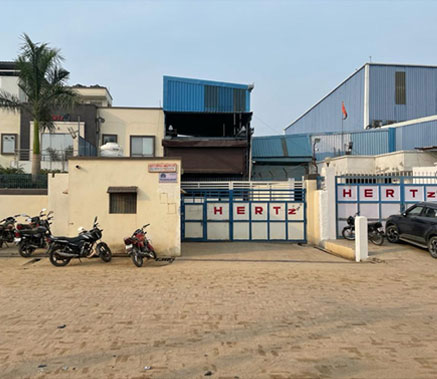 About Us

Located in suburbs of Ghaziabad, very near to our capital city New Delhi, Hertz Controls (India) Pvt. Ltd. came into existence in the year 1997. Our company is engaged in manufacturing, trading and exporting of technically advance equipment such as High Speed Cut to Length Line, Slitting line and other associated Machineries. Reaching us is very easy as our company is well connected with roads and transportation facilities are easily accessible. Impressive product features with uncompromising quality is the major factor by which we have etch a strong foothold in domestic and global market.
Our products are exported to many parts of the world. Some of the renowned names in our client list are Paharpur Cooling Towers, Sandhar Auto, Minda Group, Blue Star, Godrej & Boycee, Hero Motors, Hosmec Clusters, Velca Racking Systems Pvt. Ltd., Shah Foils Ltd., A.V. Ispat Ltd., and many more.
Versatile product range offered by us is capable of increasing the output ratio and productivity of an organization and find vast application in steel industry, automobile industry, utensil industry, paint industry, etc.. We are receiving regular orders of OEM's suppliers from all over the nation.
Known to be highly principled and socially responsible firm, we believe in carrying out our business on ethical lines. Hard work and dedication shown by each person associated with Hertz Controls (India) Pvt. Ltd has contributed in overall growth of company in terms of size and stature. For the sake of product modification and designing, we keep on doing market research and inculcate the new technology to keep in pace with the rapid development.
Company is promoted and looked after by the experienced and qualified engineers, possessing excellent technical know-how and sufficient experience. Our team ensures that the specific quality standards are maintained throughout the production from manufacturing till packaging. Proving our mettle by providing innovative solutions and cost-effective range, we are always on the top of our clients list.
When it comes to infrastructural facility, we can proudly say that we have one of the best facilities available at our premises. Best working environment is provided by us with excellent working area of approximately 4000 square meter. Machines that assist in manufacturing process are inspected by engineers time to time. Once the product is manufactured and ready for dispatch, our experts again test the product minutely, in order to avoid any chance of rejection.
Our full range of precision automation equipment and material handling equipments includes :
Cut To Length Line
Slitting Lines
Auto Blanking Line
Press Automation Systems (De-coiler, Straightener & Servo Feeder)
De-coiler / Un-coiler Cum Straightener
Sheet/Strip Straightener
Sheet Levler
Pneumatic Feeder
NC Servo 3-in-1 Series
NC Servo Roll Feeders
Hydraulic Re-Coiler Machine
Shearing Machines
Roll Forming Line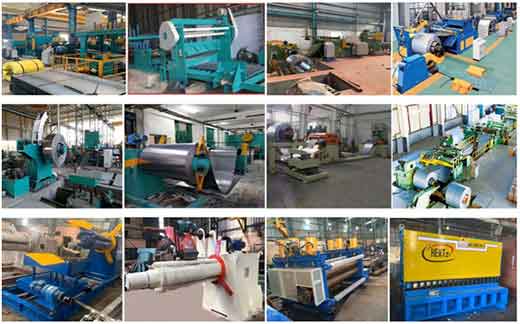 Read More
Our Strengths:
Our Team Of Experts:
Rigorous testing of all the products
Adherence to the international norms of quality
Empowered with highly experienced and skilled manpower
Focused to offer products that are perfect solutions
to various industrial problems
Prudent up-gradation of our technologies
We have a diligent and dedicated team of engineers who assist us in completion of projects. Through their in-depth knowledge and years of experience they are capable of sensing the exact requirements of the clients. Hence they innovate and upgrade the range as per the needs and also conform that every product offers maximum output.